The bi-weekly news digest of U.S. and world news.
Banco Financiero Internacional on United States Blacklist
BFI, Banco Financiero Internacional, joins the list of Cuban companies banned from use in the United States.
This move is meant to increase the pressure on the island before the transition of power to President-Elect Joe Biden.
BFI is Cuban military-controlled commercial bank that benefits directly from financial transactions at the expense of the Cuban People.

-Secretary of State Pompeo
Gaesa is a powerful military conglomerate that sees the commerce of tourism, trade, and oil in Cuba. It is this conglomerate that is targeted by Trump's administration in hopes to improve the life of Cuban Nationals on the island.
Gaesa took the reigns of leadership of BFI in 2016. Pompeo alleges that this takeover is used to give preferential treatment to military and state companies. He went on in his assertion to say this special treatment boosts the regime and does nothing to help its people.
"The profits earned from these operations disproportionately benefit the Cuban military rather than independent Cuban entrepreneurs, furthering repression of the Cuban people and funding Cuba's interference in Venezuela,"

-Secretary of State Pompeo
For the four years Trump has been in office, he has levied sanctions on the country. This has furthered the disintegration of the Cuban economy, which is seeing its worst situation in 30 years.
In his last weeks, Trump is working with Pompeo to reinstate Cuba to the list of state sponsors of terrorism, a list that saw Cuba's removal under the Obama Administration.
Biden has promised to undo everything that Trump put in place to pressure the regime and reopen talks with the Castro Regime.
It is unclear at this time if he will follow through or if a timetable will be set in stone.
In the spirit of transparency, I am a daughter of Cuban immigrants. Stories like this peak my interest, because I still have relatives that live on the island.
That being said, this may be the only way that Castro loosens the grip on his people and allows them to thrive, even though I don't believe that will happen. It did not happen under his brother's watch, and Raul is not much better according to my family.
UK Judge Refuses Extradition of Assange
District Judge Vanessa Baraister rejected a request from the United States for extradition. He would have faced espionage charges and was threatening that he would commit suicide if held in a U. S. prison.
The judge rejected the arguments the defense posed which included alleging that the persecution of Assange is politically motivated. She went on to state the 49-year-old Australian's state of mental health is precarious and would continue to decline when put in "near total isolation", a possibly in a United State prison.
"I find that the mental condition of Mr. Assange is such that it would be oppressive to extradite him to the United States of America,"

-District Judge Vanessa Baraister
This verdict was due to experts testifying that Assange has a depressive disorder and is on the autism spectrum, both conditions would deteriorate in a U.S. prison leading to possible suicide. He is currently in Balmarsh Prison while the extradition hearing proceeded.
Kenosha Braces for More Protest in Lieu of Charging Decision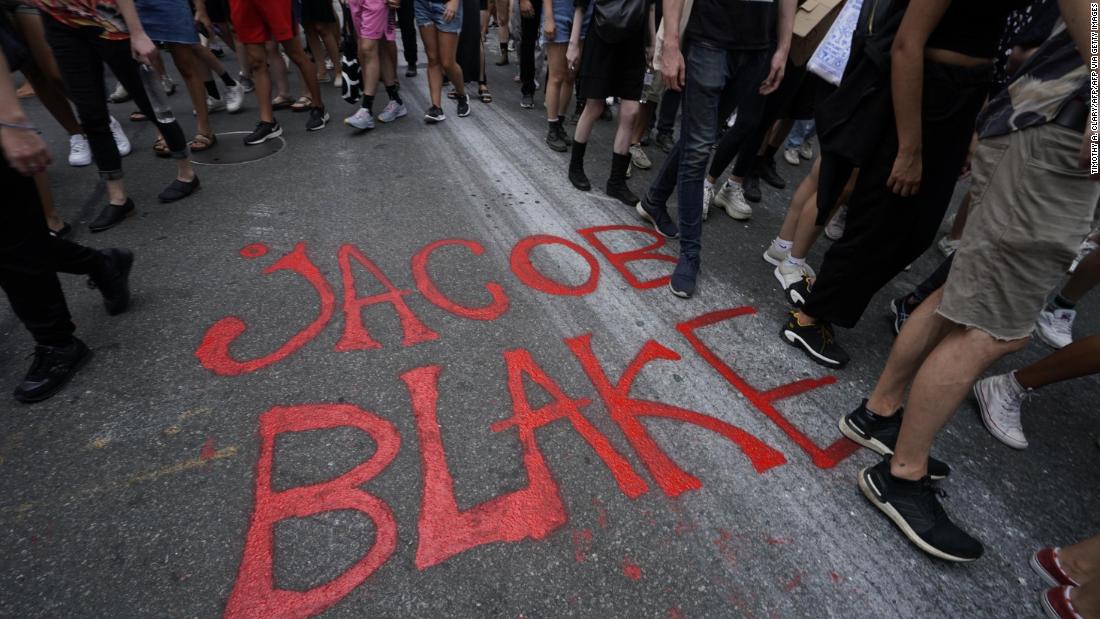 Within the next two weeks, Kenosha is getting ready for protests as a final charging decision comes in the shooting of Jacob Blake. They will be designating a space for the demonstration, limits on city bus routes, road closures, fencing, and even a curfew.
The shooting of Blake was caught on video. It showed him being shot seven times when trying to distance himself from an officer. He is paralyzed from the waste down.
A decision to either charge or not charge the officer is expected to come down before the middle of January.
Moderna Raises Output of COVID-19 Vaccine to 600M Doses
Moderna has upped its previous forecast of vaccine production by 100 million in 2021.
They plan on investing and increasing hiring so they can insure the delivery of one billion doses, which the is higher end of their forecast.
To date, they have supplied 18 million doses to the U.S. government in their effort to deliver the promised 200 million. They also have struck a deal with Canada for 40 million doses.
Hyundai's South Korean Factory Halts Production after Lethal Accident
The new year brought production to a halt in Hyundai's South Korean factory after a worker died in a work-related incident. This took place after the plant was refitted to produce a new model of electric vehicle.
The chairman of the motor group expressed his condolences and added that every effort would be made to insure the plant is safe for its employees.
Sources for post
United States puts Banco Financiero Internacional on its "black list": One Cuba News
UK judge refuses US extradition of WikiLeaks founder Assange: AP News
Moderna raises 2021 vaccine output forecast to at least 600 million doses: Reuters
Jacob Blake police shooting: Kenosha officials prepare for more protests when charging decision announced within next two weeks: Chicago Tribune
Fatal incident halts Hyundai's S.Korean factory after retooling for new EV: Reuters
Coming Soon…
Part 2 of the crime series about George Floyd will be out on January 8th. Be on the lookout for it on Youtube, Storyfire, and Bitchute as it will be a video.
If you need to refresh your memory about part one, you can read it here.
---
---
Categories: News, World news